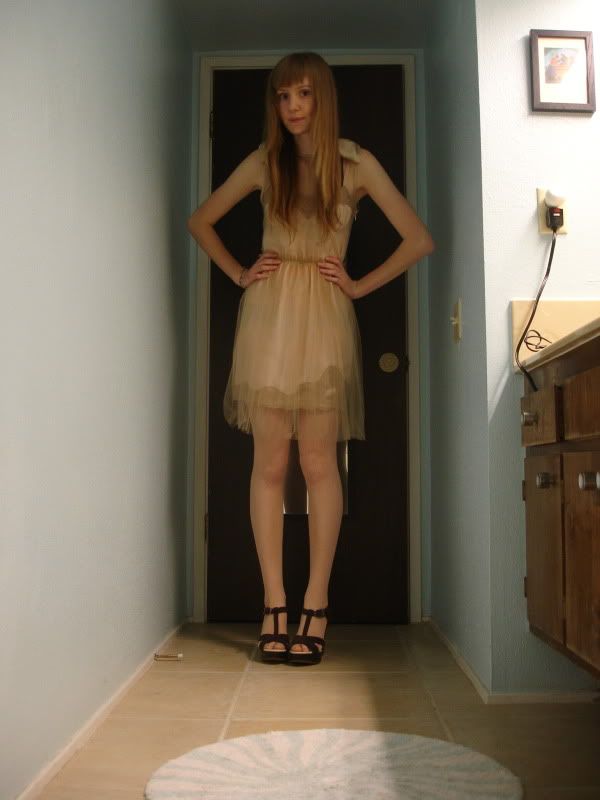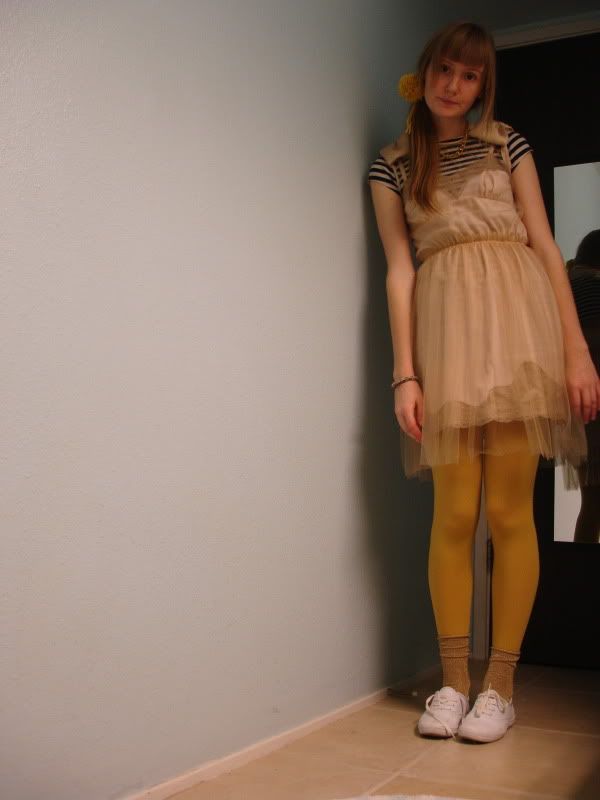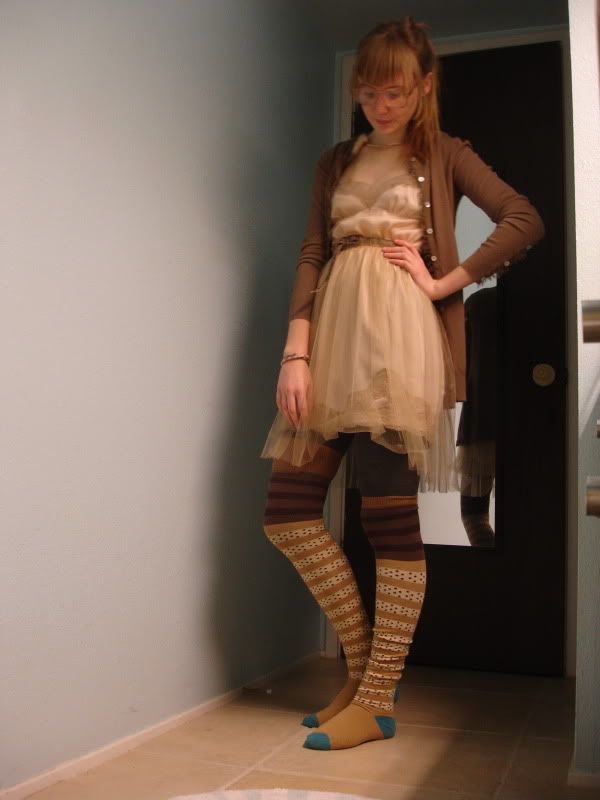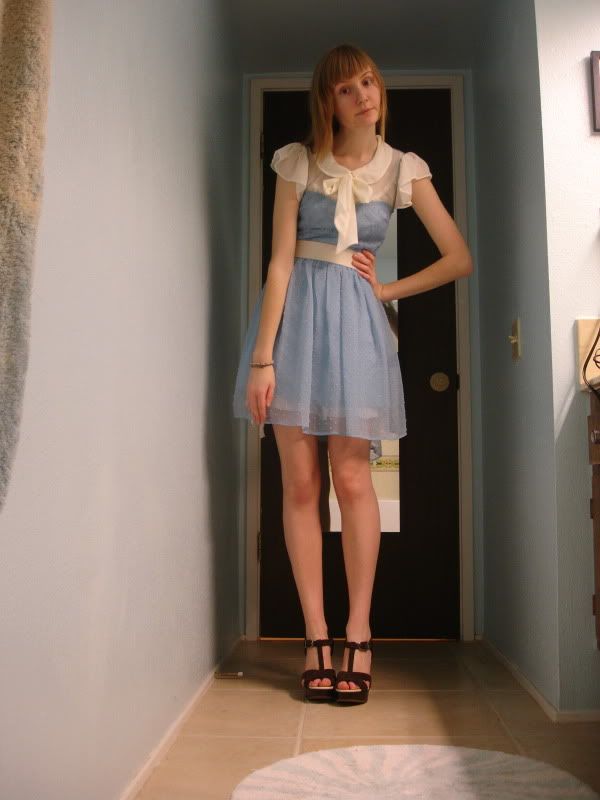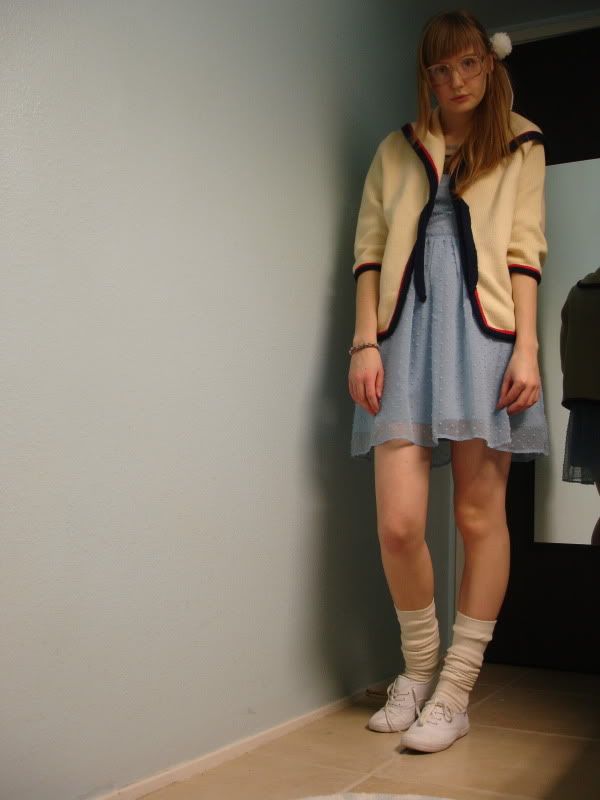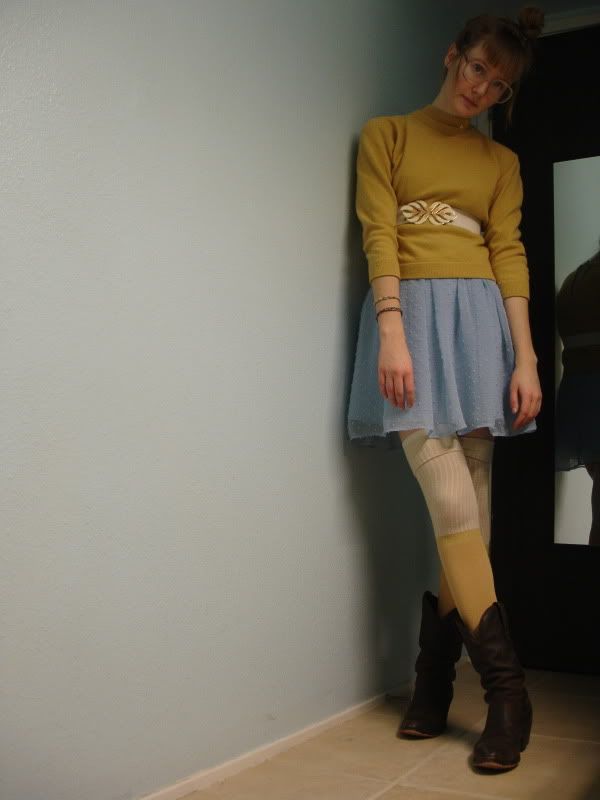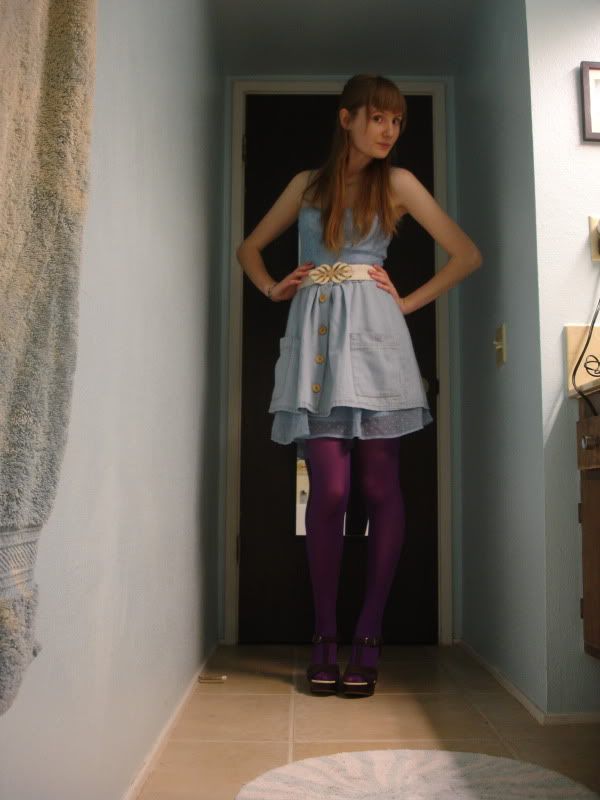 Only chiming in six days after the release, but I'm sure that's a million years in fashion! Something new has probably come by now already. And despite my not having dabbled even a little bit into fashion bloggery (though nonetheless interested in fashion, blogging, and fashion bloggering), I was asked by Michele of
Nice 'N Tacky
to style the pieces I managed to grab from the new Go! International Target line, if only because my amazing mother shuttled me all around Yolo County to three stores to collect everything. (I also got two more pieces, but one is for more lazy dress-up days, and one is definitely for dressing down and highly inappropriate for Internet.) Scroll down to see her entry about the line, and the other bloggers who have contributed!
Now, with this entry, I add a new label of "fashion" to my blogging repertoire, which will probably be left almost entirely untouched because as much as I enjoy getting dressed every day, I know that it's not for the people around me, and certainly not for an entire blogosphere of unknowns (hi out there!). For now, I'll leave my fashion dabblings to the private sketches I scrawl in my notebooks and planners and random papers at work planning the next week of outfits, or just the ones I'll try when I'm in the apartment alone and I can prance the hallway back and forth like some inane runway that would even think to blast the Four Seasons.
Otherwise, my break and my life have been slow, punctuated with occasional projects and the ever-faithful-to to-do list, mostly checked off today except for "calyxes" (working on it), "pack" (practically done), and "blerg" (or, if you don't understand Alexandria plannerspeak, "blog," and check!). Happiest holidays to everyone, and hopefully a load off now that the most hectic is over. Maybe in between my Pentel RSVP BK90 fine tip ballpoint pen and the planner page that I'm about to very happily mark up, I'll scheme more posts. Because, geez, I've been eating so much good food and taking so many good pictures and having so many good pictures taken lately I can't just keep it to myself!