Chewing, chewing, chewing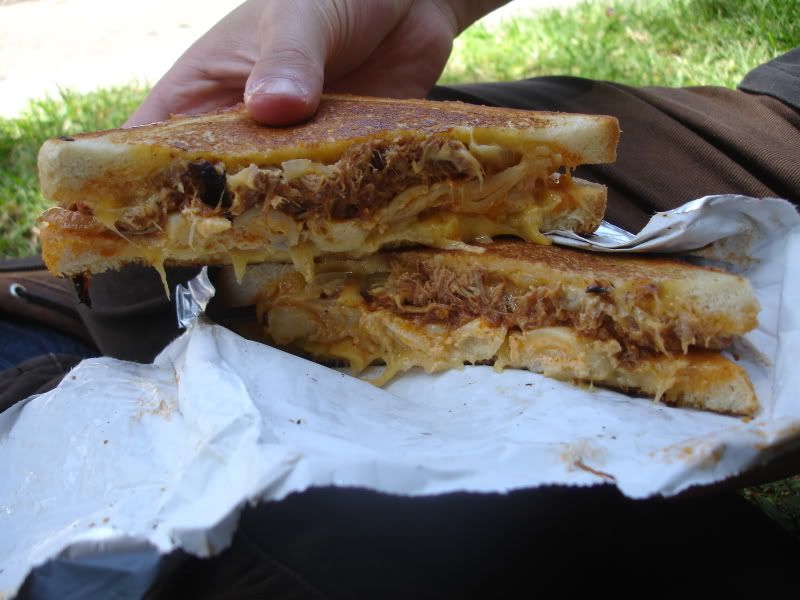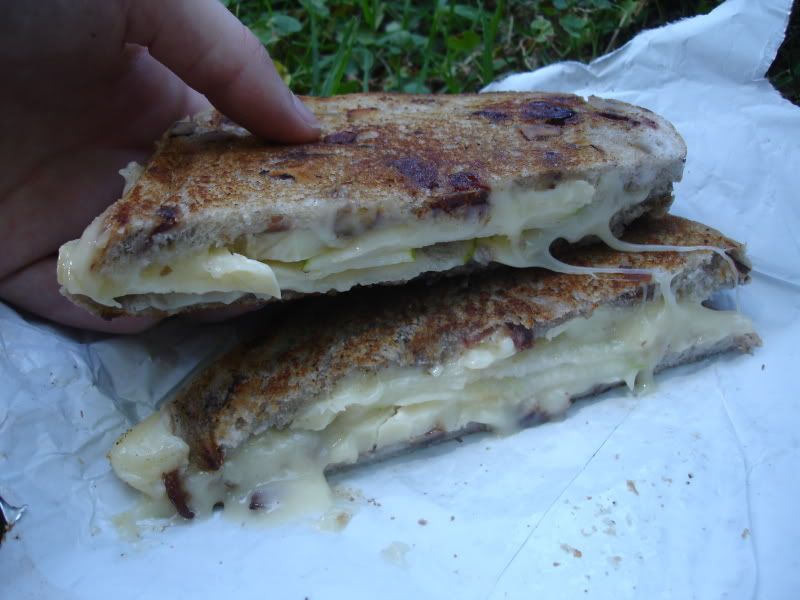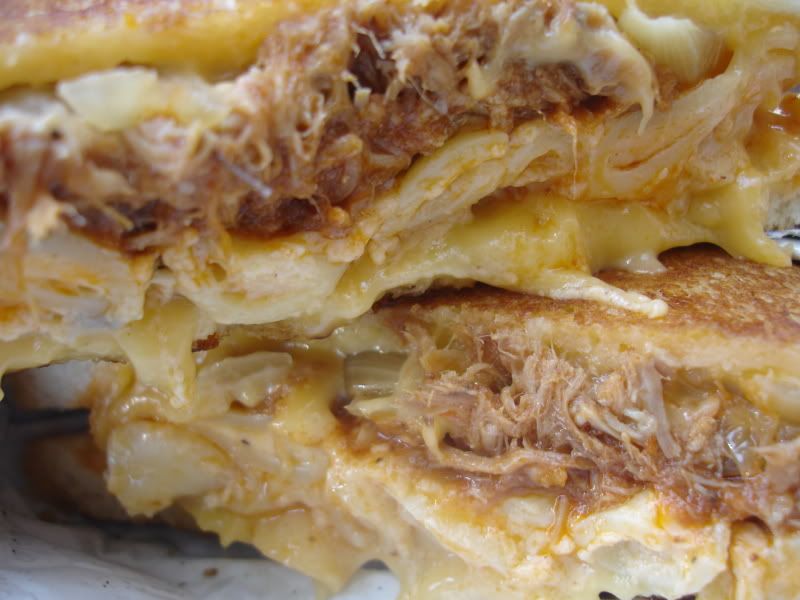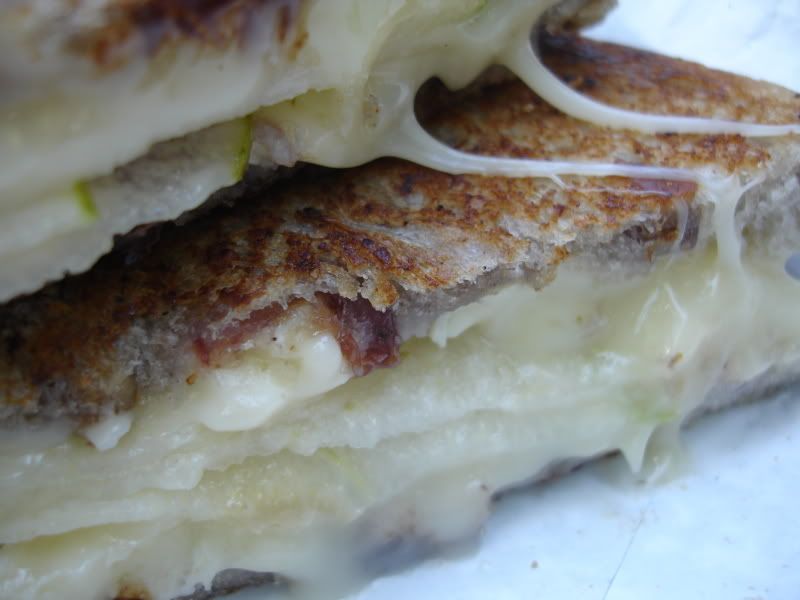 Cheesy mac and rib melt, and brie melt, from the
Grilled Cheese Truck
.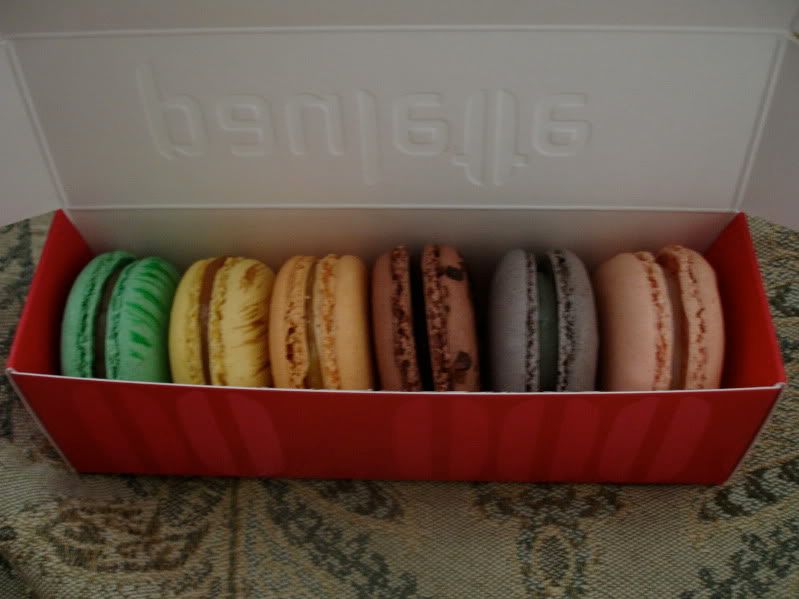 Paulette
macarons: earl gray tea, caramel, passionfruit, caribbean chocolate, violet cassis, and rose.
I have been eating so many amazing things since coming down to visit, and it's only been three days! We've also had pastor burritos with avocado from
Cactus
, guava cream cheese pie at
Cafe Tropical
, little tastes of four unbelievable burgers from
Umami Burger
(plus some superb sides), and a trip down memory lane at
Clifton's
. And we've still got plans for the rest of the week: Singaporean food, frozen yogurt, french dips, bacon donuts, more burgers, Brazilian beef served on swords, and a chili dog burrito concoction that will evoke thirteen years old. Currently in the middle of a never-ending food coma combined with some serious nostalgia, but that may be a good thing. I have a ridiculously long plane flight in my very near future, and sleeping off a week of delicious food may be just the way to spend it.