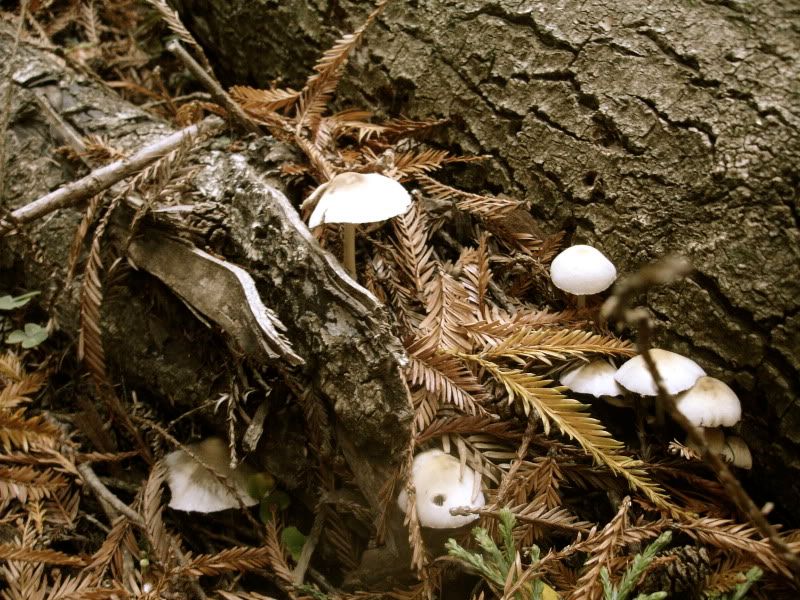 As can probably be guessed, this last weekend was spent lolling doing very little but though we're back to our weekend routine of repose and whatever strikes, some things were a little out of the ordinarily. First, I spent a little Friday night alone time downtown running secret errands that I won't discuss at this venture because of a possible lurking someone with a looming birthday who every so often is reading this very blog when I lurkily peek over to see what he's doing on the computer. But I will say that my unpublishable activities downtown were quite successful.
For our second not-so-usual phenomena of a weekend, Pup planned our Saturday (whereas leaving the apartment is usually on a whim of mine). The next morning (or afternoon) when we rolled out of bed, a mushroom and slug hunt on the path below the apartments. Very good!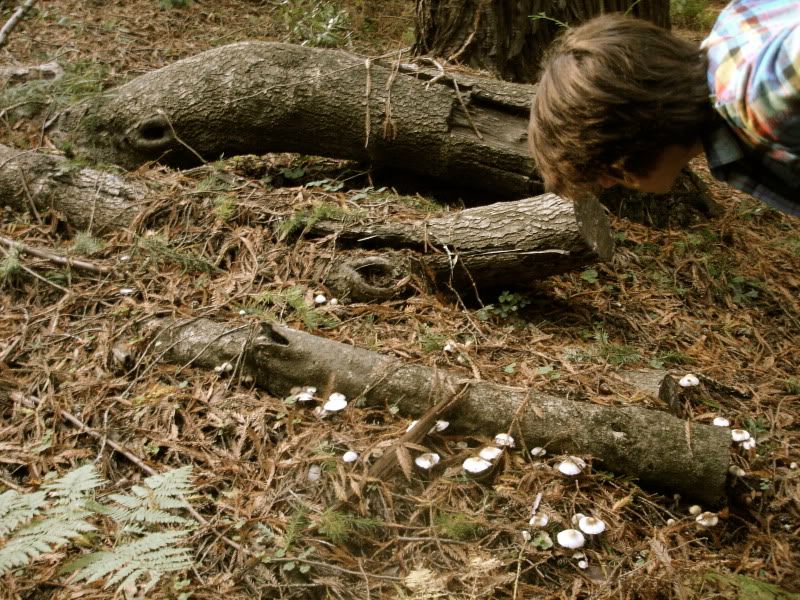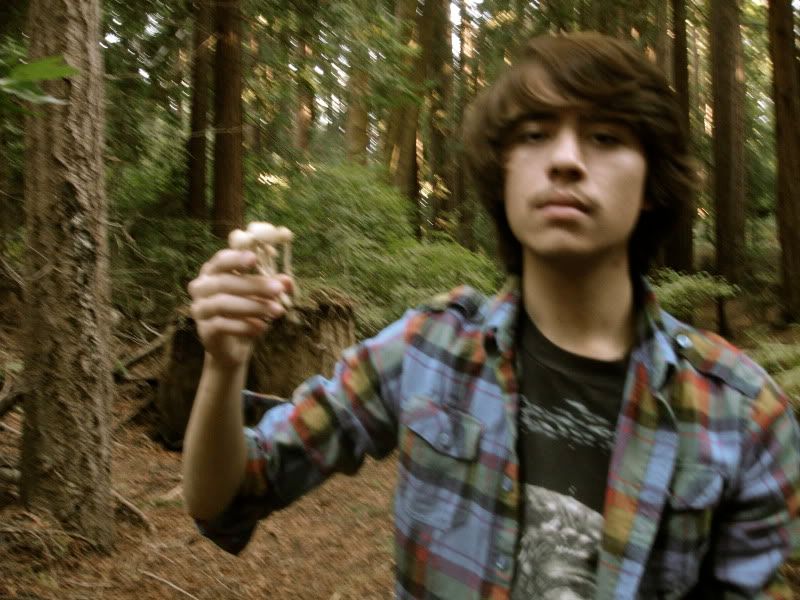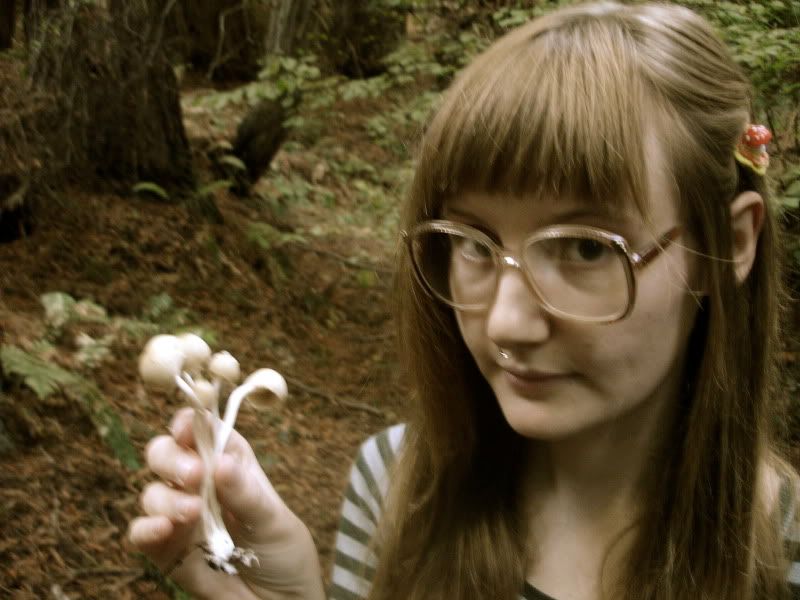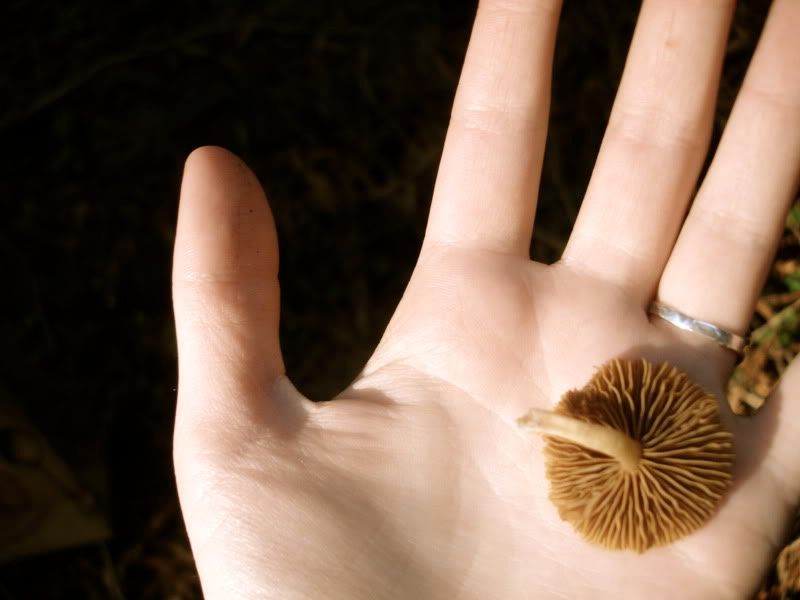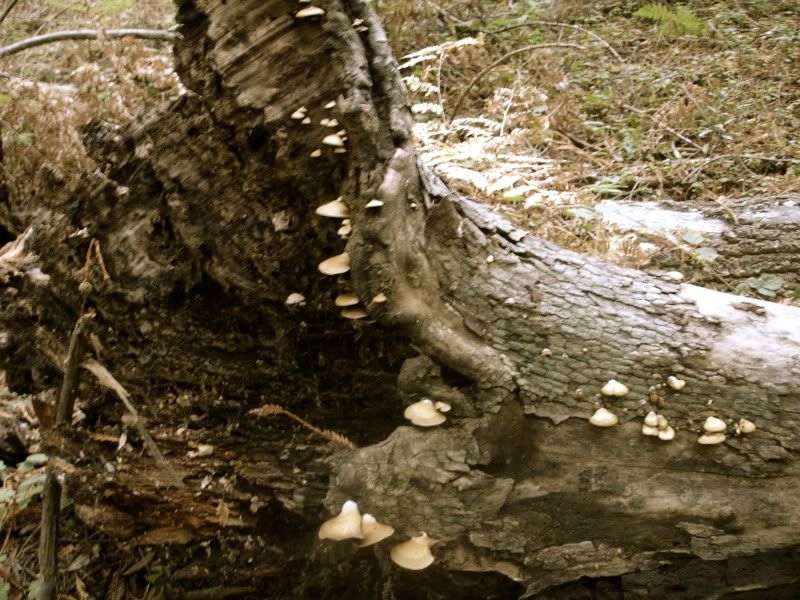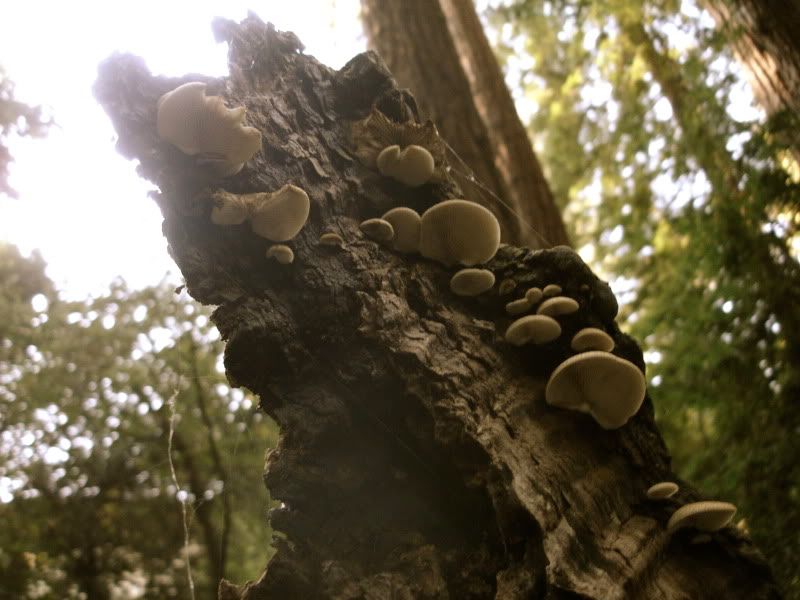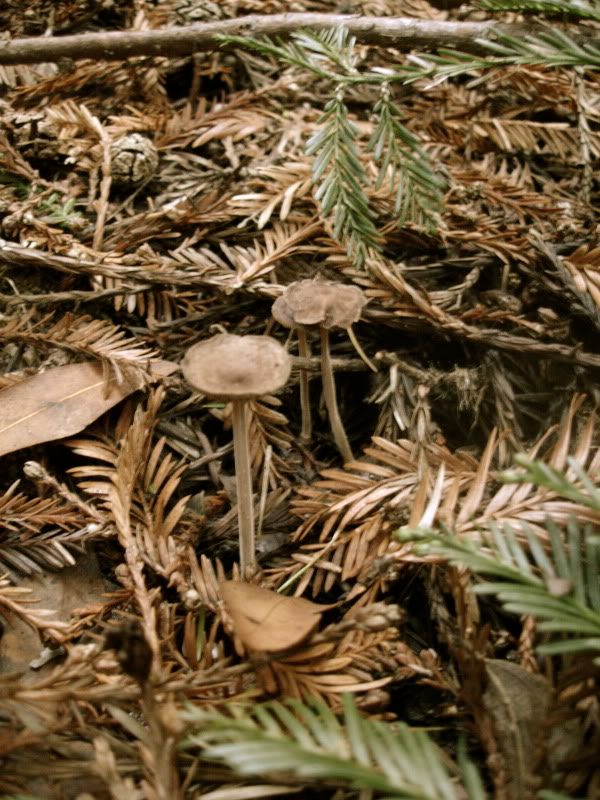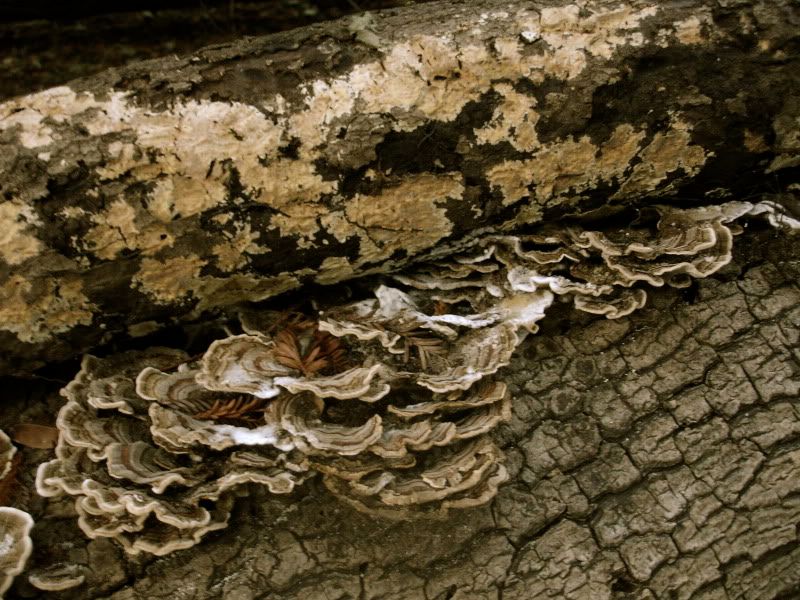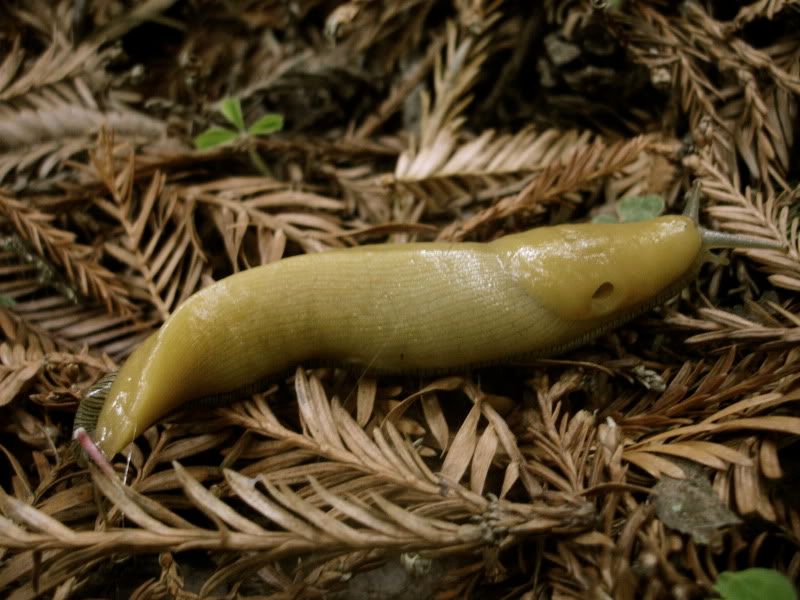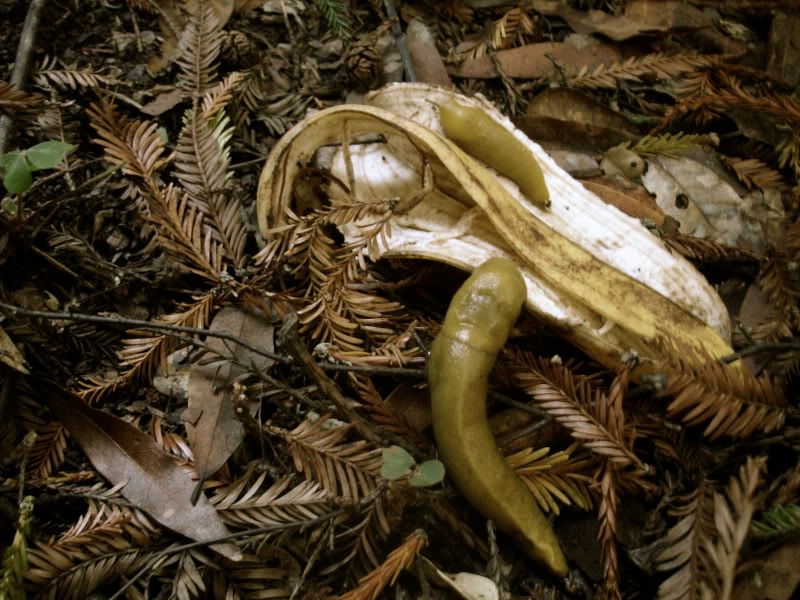 Very successful! Copious mushrooms and three whole banana slugs, two were even munchin' on a
banana
peel! Da doon, chuh. Unreal.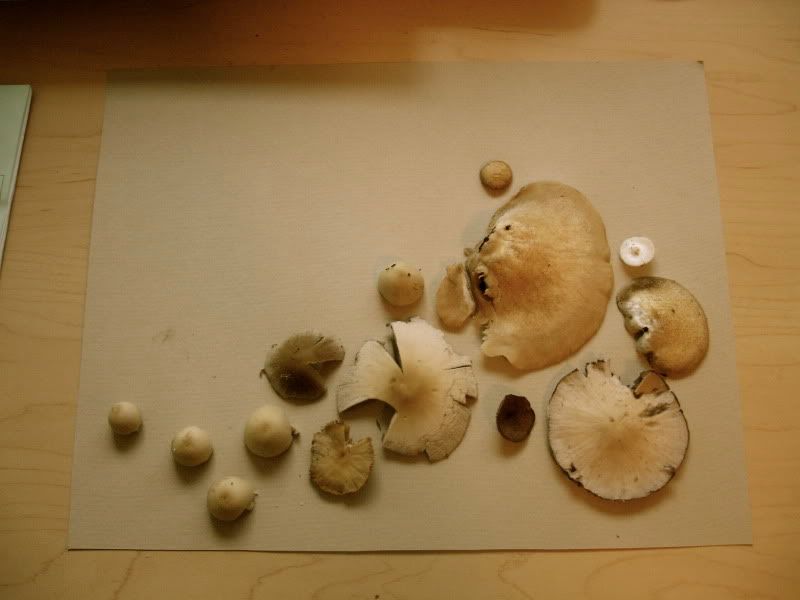 So, then, with mushrooms in tow (but banana slugs left right where they were), we thought it only fit to make spore prints... and pizza. Not mushroom pizza, though! We are only weekend mushroom hunters, and I have a lot of schooling to do before I'd feel confident enough to harvest my own mushrooms. But we did make pizza: fig, arugula, prosciutto, goat cheese on herb garlic crust, minus figs for picky Pup. But he will eat green beans, so small victory.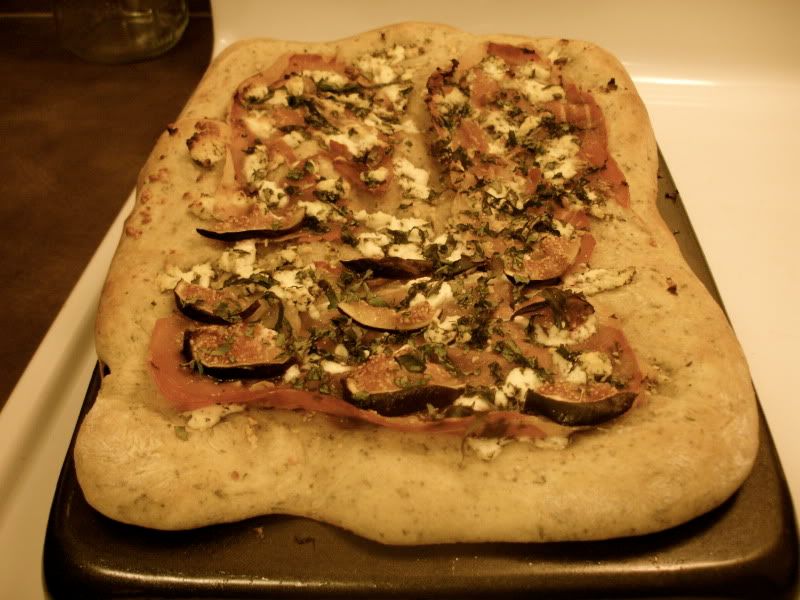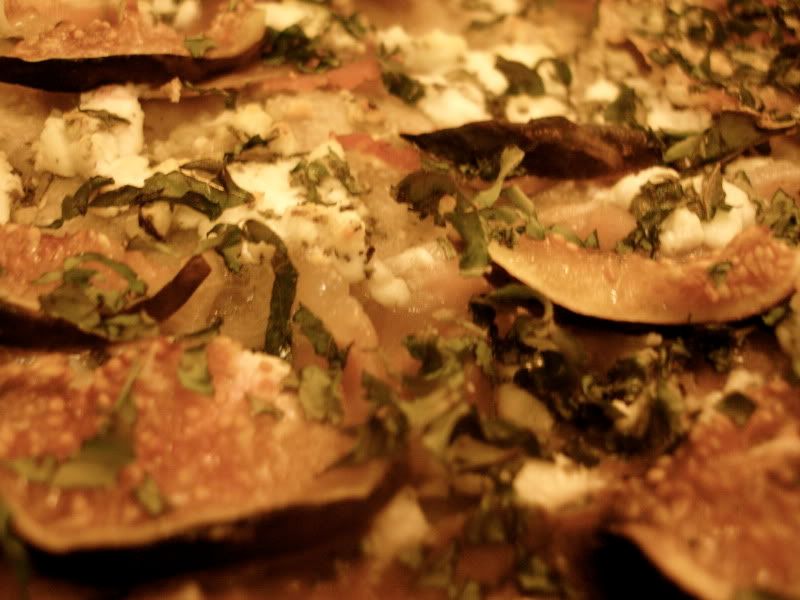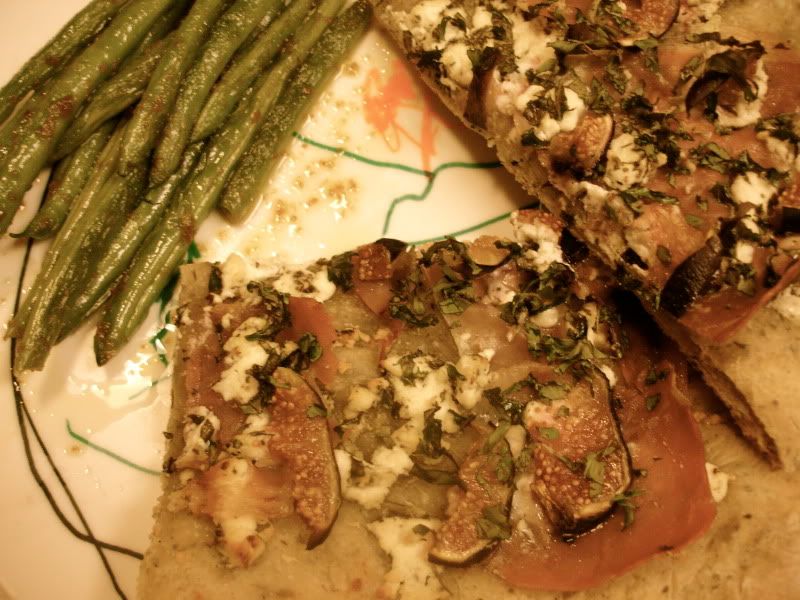 Then, in a completely unprecedented turn of events, we went out
again
on Sunday. Maybe struck with the urge to do somethings after our packed weekend in Davis, we ended up on two adventurscursions last weekend where we'd normally settle for one before dragging ourselves back to the apartment pooped and ready for some Food Network. But it was two this time--three, if you count our Friday night every other week excuse of grocery shopping to go treat ourselves to very cheap and very greasy Costco hot dogs. True, all we did was roam our way downtown to buy spices and butter and a large piece of heavy yellow paper so I could make
green lentil soup with coconut and warm spices
(with some chicken and chard and cumin and chili added to the recipe then topped with Greek yogurt and my first time making clarified butter! but no pictures because it is a little less than pretty) and the very last little bits of Halloween costumes.
All in all, a welcome respite and recharge, now ready to tackle this week of midterms, birthdays, and bumps in the night.